Episodes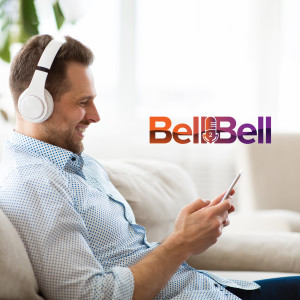 Thursday Mar 23, 2023
Thursday Mar 23, 2023
Bell2Bell's latest podcast features Suchit Punnose, Founder & CEO of Modulex Modular Buildings Plc, a leading ConstrucTech company harnessing emerging technologies like AI, blockchain and IoT to efficiently meet burgeoning housing and infrastructure needs. PHP Ventures Acquisitions Corp. (Nasdaq: PPHPU) (Nasdaq: PPHP) (Nasdaq: PPHPR) (Nasdaq: PPHPW), a special purpose acquisition company, entered into a definitive business combination agreement pursuant to which it would merge with and into Modulex Modular Buildings Plc, a company registered in England and Wales with company number 0729166 (the "Target"), and Modulex Merger Sub, Cayman Islands exempted company and wholly-owned subsidiary of the Target ("Merger Sub"). Upon the closing of the business combination, which is expected in the second quarter of 2023, the combined company expects to remain listed on Nasdaq under the ticker symbol "MDLX". 
Throughout the interview, Punnose discussed Modulex and how it is addressing the various issues facing the traditional construction industry. 
"Modulex is about delivering real estate version 2.0. To us, real estate version 2.0 is carbon-net-zero-certified buildings which are manufactured, not constructed. They are designed using AI with blockchain-based quality assurance and IoT-enabled smart features," Punnose said. "All of those features encompass to us what future real estate version 2.0 stands for. It's very topical for us to appreciate that, globally, there is a significant overhang in terms of demand for affordable housing, health care, student accommodation and various other real estate asset classes which are required in both developed economies and the global markets of the future. 
"In terms of the genesis of Modulex, we looked at the problems in the construction industry. Without construction, mankind can't progress. We need infrastructure and everything from homes and hotels to schools. The key issues that we have in the traditional construction space are related to time and cost overruns, poor quality and its large carbon footprint. The solution to delivering the vast amount of buildings required for mankind to progress in terms of infrastructure, wellbeing and lifestyle is a pivot into modular buildings. Modular buildings are delivered with high speed and high quality on a fixed cost and time guarantee, and, with the relevant carbon-net-zero certification, they address the need of the hour." 
Please see full terms of use and disclaimers on the InvestorBrandNetwork website, applicable to all content provided by IBN wherever published or re-published: http://ibn.fm/Disclaimer