Episodes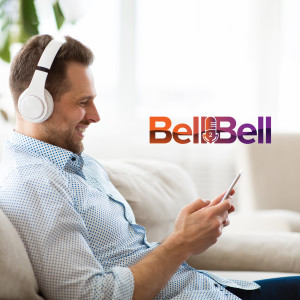 Tuesday Feb 07, 2023
Tuesday Feb 07, 2023
Bell2Bell's latest podcast features Stuart Gray, President of Utopia VR, one of the world's first 'Metaverse-As-A-Service' solutions for business.
Before starting the interview, Stuart Gray and Bell2Bell host Jonathan Keim took a tour of one of Utopia VR's 3D environments designed to help professionals collaborate and socialize. During the interview, Gray discussed his entry to the VR space and how the industry has evolved in recent years.
"I've been involved with immersive technology like this for nine years. I'm definitely a pioneer, along with my partners," Gray said. "We were formerly involved in a disruptive company selling hemp products, and we used this type of technology as an internal way to communicate."
"Our technology that we've developed at Utopia VR works on all devices – PCs, mobile phones and VR headsets. It's very disruptive technology. We've come in on our computers today, but we could also come in on VR headsets. A lot of our users also come in on mobile phones. As we started looking at the technologies that we were working with, we realized that software was not the solution. Really, what we were embarking on, two-and-a-half years ago, was the start of the metaverse. We were doing it even before Meta… We have lots of experience working with this technology. We just wanted to really expand upon the knowledge that we had and build metaverse technology for the future."
Gray also mentioned that Terry Woloszyn, VP of Sales and Marketing, has been invited to speak at the upcoming Future of Work Expo about the Business Metaverse Adoption Roadmap. The conference will take place later this month from February 14-17, 2023. Additionally, Woloszyn will be on a panel to discuss the Brave New World of Augmented and Virtual Reality.