Episodes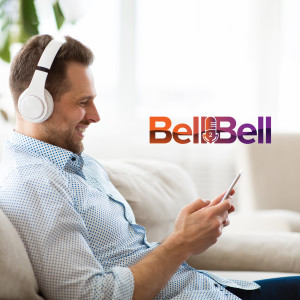 Thursday Aug 26, 2021
Thursday Aug 26, 2021
Bell2Bell's latest podcast features Stephen Jordan, CEO of American Cannabis Partners, a multi-state cannabis company.
Throughout the interview, Jordan discussed the company's business model and strategic approach to minimizing shareholder risk.
"American Cannabis Partners ("ACP") is a multi-state operator. We have farms in Northern California, as well as the State of Michigan," Jordan said. "We have 11 cultivation licenses totaling about 560,000 square foot of canopy space. These are acquired licenses, so it is fully legit. We have a retail license in the State of Michigan, as well. One of the biggest things for us… is assets and safety. That's one of the hardest things to find in this industry. A lot of people and a lot of companies have products, but they've placed themselves in very strenuous liability situations. If they can't make a product, they no longer have a company. ACP took the opposite direction."
"We raised capital initially, step-by-step, and we deployed that money into tangible assets – real estate, equipment, things of that nature – just in case some type of bad situation came up or some type of change in a regulatory agency that was no longer a good fit for ACP in that location. We have the ability to liquidate, move and still stay afloat and protect our shareholders," he continued. "That's always been a big part for us – assets, assets, assets – and then build the operations out. To this day… we are cash-flow positive, shareholder distribution positive, and we are moving to our third state sometime in the latter half of 2022… preferably on the east coast."
Jordan then provided some insight into his background in the cannabis sector.