Episodes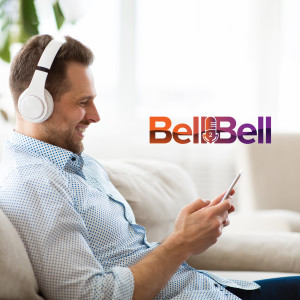 Tuesday Nov 22, 2022
Tuesday Nov 22, 2022
Bell2Bell's latest podcast features Patrick Horgan, President and CEO of CubCrafters Inc., a growing OEM aircraft manufacturer that is conducting its first stock offering through Regulation A. 
Horgan provided an introduction to CubCrafters, discussed the company's best-in-class backcountry aircraft, and provided a preview of an exciting future as the company raises capital for its expansion to keep up with demand in the backcountry aircraft market segment.  
"Increasing manufacturing to reduce our order back log is key" Horgan said. "We have plans to expand internationally, and one of the other key focuses for the use of proceeds is improving our services and support structure." 
"CubCrafters is the preeminent builder of adventure airplanes. We build advanced versions of the Super Cub using current-day technology. It's a utilitarian-type airplane that can access backcountry areas without the need for runways," Horgan said. "It's high performance, with the latest technology, engines and avionics. It's an airplane that can be used commercially, as well as just for a lot of fun." 
CubCrafters is currently accepting investment as part of a Regulation A offering. For more information, visit the company's profile on Manhattan Street Capital, where you'll find information about the company's growth and future development to fulfill its multi-year order backlog. 
Join IBN's Stuart Smith and Patrick Horgan, President and CEO of CubCrafters Inc., to learn more about the company's ongoing Regulation A offering and how it intends to leverage the opportunity to promote accelerated growth and innovation. 
To hear the episode and subscribe for future podcasts, visit https://podcast.bell2bell.com. 
The latest installment of The Bell2Bell Podcast continues to reinforce IBN's commitment to the expansion of its robust network of brands, client partners, followers, and the growing IBN Podcast Series. For more than 15 years, IBN has leveraged this commitment to provide unparalleled distribution and corporate messaging solutions to 500+ public and private companies. 
To learn more about IBN's achievements and milestones via a visual timeline, visit: https://IBN.fm/TimeLine