Episodes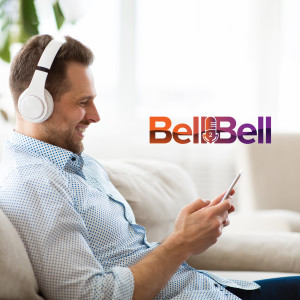 Wednesday Feb 15, 2023
Wednesday Feb 15, 2023
Bell2Bell's latest podcast features Mat Sorensen, CEO of Directed IRA and author of The Self Directed IRA Handbook, a practical and comprehensive guide to IRA planning. 
Throughout the interview, Sorensen discussed the types of alternative assets that can be included in an IRA and the kind of impact it could have on the investing world if retirement accounts started investing in alternative asset classes. 
"Alternative assets span the globe of non-publicly traded assets. Most people think of publicly traded assets – stocks, bonds and mutual funds. I'd say alternative assets include everything else," Sorensen said. "We've had clients use their retirement accounts to buy Mexican soccer teams, cattle, crypto, rental properties, private equity fund startups and all kinds of things that you can't buy on the stock market. People definitely have their niches, but there are a lot of assets that fall into the alternative category. 
"It all comes down to valuation. There are good alternative assets, like private equity and real estate, and there are bad ones, too. Even within the asset classes, you've got to pick carefully. Private equity has had a great run. There's been a lot of analysis in private equity, and many more people are dedicating funds to private equity from an investment standpoint – the high-net-worth individuals, the big institutions, the endowment funds. They've been allocating large sums of their portfolio to it. Individual financial advisors doing 60/40 portfolios are also starting to get keen to private equity. 
"We're seeing that with the advisors working with our clients. They're not affiliated with us, but they're coming to us because they're wanting to allocate more and more of their clients' assets into alternatives. I would say private equity is actually the most popular, but I would include in that, for us in particular, real estate private equity. In an inflationary environment, a lot of people like knowing that there's a hard asset underlying a company. Real estate is just so tangible, and it's had a great track record in our country."