Episodes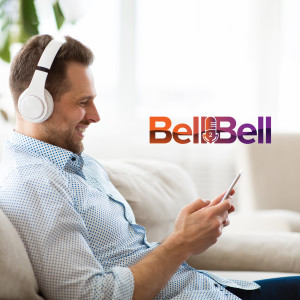 Wednesday Feb 17, 2021
Wednesday Feb 17, 2021
Bell2Bell's latest podcast features Mark Palumbo, founder and CEO of CannAssist International Corp. (OTCQB: CNSC). As noted in the interview, CannAssist International is a company born on research.
"We really saw a lot of stuff coming out in the industry early on where the application of CBD was very good and very promising, however, the reality of how things were being presented didn't translate that level of performance," Palumbo said. "Our initial attempts were at enhancing the performance of the CBD molecule… the research focused on making sure that we could make this product and we could make it in large volume. Once the concept was proven, which we did through third-party labs, we could show what properties it had to enhance… the problems that the CBD was having. One was, because of its oil solubility, its bioavailability was limited. The other one… was stability… We ran an analysis to show we could enhance that quite a bit, and we've got a shelf life now of two years."
Palumbo then spoke to CannAssist's business model, including the decision to take the company public on the OTCQB Venture Market.