Episodes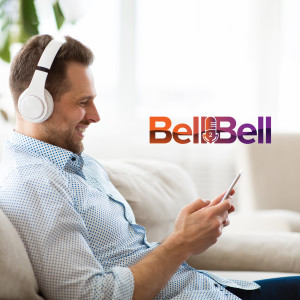 Friday Sep 22, 2023
Friday Sep 22, 2023
Bell2Bell's latest podcast features Richard Clowater, President of GEMXX Corp. (OTC: GEMZ), a mine-to-market enterprise specializing in gold, gemstone and jewelry production.
To begin the interview, Clowater provided an introduction to Ammolite, an extremely rare gemstone of which GEMXX is a leading producer.
"Ammolite is a very rare gemstone. It's similar to black opal when you look at it; it's very iridescent and features a kaleidoscope of colors. You can actually find every color of the rainbow in a single gemstone," Clowater explained. "The really interesting part about the gemstone is where it comes from. It's the fossilized shell of a creature called an Ammonite, an ancient sea nautilus. Now, Ammolite gemstone and Ammonite fossils are only found along the eastern slopes of the Rocky Mountains in southern Alberta, Canada, fossilized into this beautiful gemstone. Because it's only found in one place and it's so highly sought-after, it's considered to be one of the rarest gems on earth."
Clowater then turned his attention to GEMXX's business model and leadership team.
"GEMXX is a mine-to-market enterprise, and we aspire to be fully integrated. This means that we must wear a lot of hats in this business model. We're a resource exploration company, and we have over $800 million in reserves. We currently mine gold, and we're very excited to hopefully open the world's largest Ammolite mine by the end of this year. After operating several mines in the area over the last 30 years, our experience will allow us to move quickly on that operation… We also manufacture all of our own products, and we're a wholesaler of gold, finished gemstones and fine jewelry, as well as being a retailer of our finished products around the world in any areas that don't have representation by our retailers."
"All of us have been in the industry for a long time. We are grateful to have a management team with over 160 years of combined experience in gold, gemstone production, operations and sales. Our mining experts have decades of experience getting gold and Ammolite gemstone out of the earth, and mining Ammolite is no easy task… It's our experts that provide a competitive edge in every facet of our business, allowing us to excel in product development, maintain rigorous quality control and maximize profitability."
Join IBN's Stuart Smith and Richard Clowater, President of GEMXX Corp. (OTC: GEMZ), to learn more about the company's recent milestones and operational goals for the balance of 2023 and beyond.