Episodes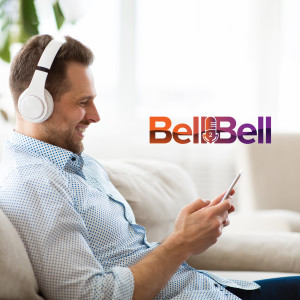 Wednesday Oct 18, 2023
Wednesday Oct 18, 2023
Bell2Bell's latest podcast features Dr. Mark Berger, Chief Medical Officer of Genprex Inc. (NASDAQ: GNPX), a clinical-stage gene therapy company focused on developing life-changing therapies for patients living with cancer and diabetes.
This episode was recorded live at the venue hosting the 2023 American Association for Cancer Research Conference for Molecular Targets and Cancer Therapeutics, one of the premier conferences in the field. The conference serves as a platform for researchers, clinicians, and industry professionals to present and discuss the latest breakthroughs in cancer research.
Dr. Berger provided valuable insights into Genprex's recent groundbreaking achievements, particularly focusing on the promising data presented at the conference. He delved into the positive implications of the Acclaim-1 Phase 1 study, shedding light on the absence of Dose Limiting Toxicity and the potential impact of REQORSA® in the treatment of non-small cell lung cancer (NSCLC). Additionally, he discussed the upcoming Acclaim-3 clinical trial and the preclinical data in small cell lung cancer (SCLC), highlighting its significance in advancing SCLC treatment.
To gain a comprehensive understanding of Genprex's recent milestones and its transformative impact on cancer treatment, be sure to tune in to this informative episode.