Episodes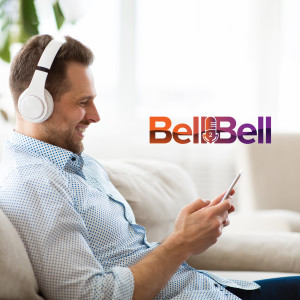 Tuesday Aug 02, 2022
Tuesday Aug 02, 2022
Bell2Bell's latest podcast features Amro Albanna, Co-Founder, Chairman and CEO of Aditxt, Inc. (NASDAQ: ADTX) ("Aditxt" or the "Company"), a biotech innovation company.
Throughout the interview, Albanna provided an introduction to Aditxt and discussed its business model.
"We are a biotech innovation company, and our focus is on immune diseases. The reality is that immune diseases are caused either by someone having too little immune response or too much immune response," Albanna said. "When you have too little immune response and you're dealing with COVID-19, we all understand the story, and that applies to other viral diseases. Too much immunity is also not a good thing. When you have too much immune response, you get into the area of autoimmune diseases – multiple sclerosis, type I diabetes, and psoriasis. These all happen when our immune system begins to overreact and attack our own tissues and cells."
Join IBN's Stuart Smith and Amro Albanna to learn more about the company's seasoned management team, as well as its recent milestones and goals for the balance of 2022 and beyond.