Episodes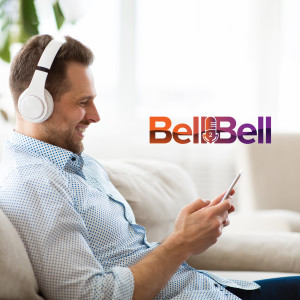 Wednesday Apr 21, 2021
Wednesday Apr 21, 2021
Bell2Bell's latest podcast features Mel Engle, newly appointed CEO of Predictive Oncology Inc. (NASDAQ: POAI), as well as CFO Bob Myers and Mark Collins, Chief Technical Officer of the company's Helomics subsidiary. During the briefing, Engle discussed his background before passing the microphone to Myers and Collins for updates on Predictive Oncology's financial footing, current operations and goals for 2021.
"I've been on the board of Predictive Oncology for about four years, and, within the last year-and-a-half, I've been the Chairman of the Board," Engle said. "Being in that kind of position, it's easier for me to be able to step into this role… I've been a CEO of many companies beforehand, the most notable of which is a pharmaceutical company that was called Dey Laboratories, which was a subsidiary of Merck. We were a $610 million company when sold to Mylan back in 2007. That was a pharmaceutical respiratory company, so I'm very familiar with the ins-and-outs of R&D and the notion of what Predictive Oncology is doing."
Engle is also currently on the board of WindGap Medical, a start-up focused on the development of an innovative EpiPen, and he previously served as CEO of cell separation company ThermoGenesis and orthobiologics firm Anika Therapeutics.
To hear the entire podcast and subscribe for future episodes, visit: https://podcast.bell2bell.com.