Episodes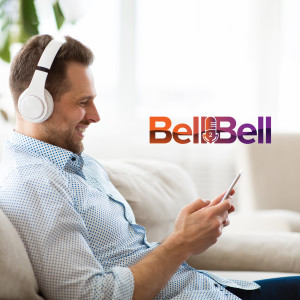 Wednesday Feb 01, 2023
Wednesday Feb 01, 2023
Bell2Bell's latest podcast features Brian Haugli, CEO of SideChannel Inc. (OTCQB: SDCH), a leading cybersecurity firm with a growing list of former enterprise level Chief Information Security Officers (CISO) delivering vCISO services to clients. 
Throughout the interview, Haugli discussed the company's business model and operating markets. 
"SideChannel's job is to make cybersecurity simple and accessible. We are a cybersecurity firm with products and services, and we bring a wealth of experience from our collective backgrounds," Haugli said. "I have been a cybersecurity expert in the industry for a little over 20 years, within the Department of Defense and corporate America, along with my entire executive team… We've seen a real and obvious need to address cybersecurity at an operational level – from the top of the company – versus what it's traditionally been, which is an IT issue. 
"Our focus is to bring real cybersecurity expertise, solid products and tech-enabled services into the types of companies that can't usually afford the right types of full-time resources. We're predominately focusing on the middle market and startups. Most people are chasing enterprises, but I like to joke that 'There're only 2,000 companies in the Fortune 2000, who's helping the rest of them?'. It's an underserved market looking for the right solutions. They are buying correctly, with the right advice. We're really excited about focusing on an area with companies that genuinely want to do the right thing about securing their brands, customers and revenue."