Episodes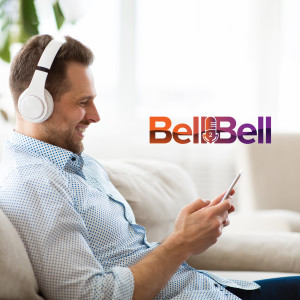 Tuesday Oct 05, 2021
Tuesday Oct 05, 2021
Bell2Bell's latest podcast features Hector Bremner, CEO of Avricore Health Inc. (TSX.V: AVCR) (OTCQB: AVCRF), a pharmacy service innovator focused on acquiring and developing early-stage technologies aimed at moving pharmacy forward.
Throughout the interview, Bremner discussed Avricore's business model and the company's continuing efforts to lead the charge and improve early detection and screening practices throughout the health care industry.
"We're a company focused on diagnostics. We place a system within the pharmacy where a blood test or a molecular test can be done. A simple sample is collected, and the whole test takes about 15 minutes," Bremner said. "Our technology is a cloud-based solution that networks these high-quality analyzers from companies like Abbott and is able to then create a testing network in the pharmacy… The patient gets to keep their information, of course… but really, the objective here is to create a global network of pharmacies reporting back real-time information on patient data that can be used for study and research purposes, which is a very, very high demand out there in the sector."
"My background, funnily enough, was not in health care nor public companies. I was actually in government," he continued. "Leading into Avricore Health, what got me excited was that we have a disease care system in [Canada], and I've always really believed that we need a true health care system that values early detection and screening if we really want to make sure that we're not only saving lives but saving health care dollars in the future. We're really passionate about leading this charge… We've got a company that is in great shape and fully funded. We're growing, and we've got a lot of blue sky ahead of us."
Bremner then discussed some of the recent milestones for Avricore Health.